​2018 Schedule At A Glance
(the schedule is subject to change, please check back)


May TBD. AmeriCorps Volunteer Retreat
May 12- May 19th. Pachamama Retreat #1
May 27-June 10th. Camp Taos for Teens Retreat

June dates TBD. Youth Global Leadership Retreats.

July 13-16th. Taos Pueblo Pow Wow Retreat.
July dates TBD. Healing Retreat
July dates TBD Permaculture Design Certification Retreat

August dates TBD. INVST Retreat
August 17-20th. Chile Harvest Retreat
August 24-28th. Pachamama Retreat #2

Sept. 13-17th. Healing and Pre-conference Planning Retreat
Sept. 28th-Oct 1st. Indigenous People's Day Retreat

October 28-29th. "How to Facilitate Story Circles".

November 21-24th. Giving Thanks Retreat - Northern New Mexican Style

December 1-4th. Holiday Gathering. Check back for details



2018 Descriptions of Retreats and Events
​The following sections are under construction. Please contact Daniel Escalante for details. ifnot@mac.com.


---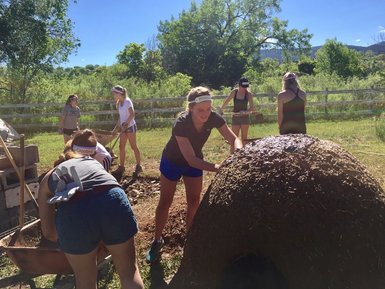 May dates TBD.
I Have a Dream AmeriCorp Volunteer Retreat.
This Retreat is full
A team of AmeriCorps volunteers are coming to Casa Taos to learn and grow! The group will participate in workshops such as micro-aggressions, community organizing, service learning, and community-building.
The mission of the "I Have a Dream" program is to motivate and empower children from low-income communities to reach their education and career goals by providing a long-term intervention program of mentoring, tutoring, and cultural enrichment. Upon graduation from high school, each Dreamer is eligible to receive a four-year tuition-assistance scholarship for college or vocational school.
"I Have a Dream" enlists the help of AmeriCorps members from around the country to serve communities and youth. Members help further deliver of services in literacy and/or transitions to the youth in our program (Dreamers) and their families. More information on AmeriCorps is available at
www.americorps.gov
.
---
---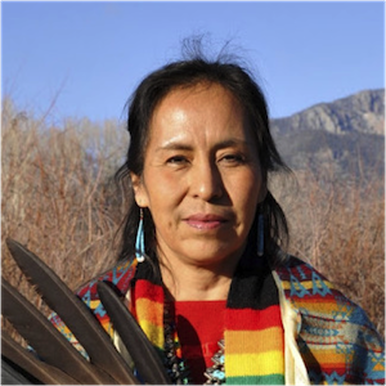 ​May 12- May 19, 2018
​Pachamama Journey in the North
Join us for a special Pachamama Journey to the ancient lands of Northern New Mexico near Taos.
On this journey, participants will have the unique opportunity to access a critical body of knowledge and wisdom from Weyakpa Najin Win—Woman Stands Shining (Pat McCabe) of Diné (Navajo) Nation, a teacher and guide who is deeply familiar with both the western traditions of the mind, rationality and academia as well as the ancient teachings or, original instructions, that have guided all of our ancestors from time. She is an important bridge and translator of these worlds.
Cost: $1,995 per person. For more information
click here
---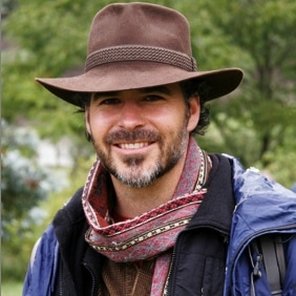 David Tucker, Journey Leader, is responsible for Pachamama Journeys, a transformational program that powerfully connects people to the Earth, their fellow humans and deepest self through direct experience with wild nature, indigenous cultures and shared group experience.
​
The Pachamama Alliance, empowered by our partnership with indigenous people, is dedicated to bringing forth an environmentally sustainable, spiritually fulfilling, socially just human presence on this planet—a New Dream for humanity.


---
---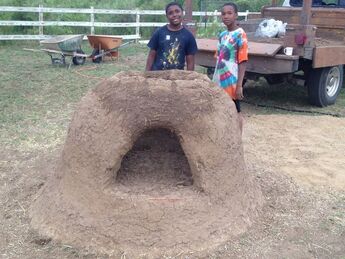 May 27-June 10th.
Camp Taos For Teens.

For the sixth year in a row, Casa Taos will host an informal camp experience for male teens from diverse backgrounds.

​In addition to participating in fun activities such as Stories and S'Mores around the bonfire, BBQ's, arts and crafts, movies, poetry readings, service learning and hiking, youth will participate in meaningful discussions.

Cost: $75 per youth per night for out of town lodgers.

$50 per youth for day camp only.

Limited to six male youth.

Fees includes all meals and snacks, workshops and activities at Casa Taos. Movies and meals in town will cost extra.

Limited partial scholarships available on a first-come, first-served basis.

Camp Taos is led by Daniel Escalante, former Substance Abuse Counselor, Youth Life Skills Educator, Multicultural Youth Leadership Trainer, Foster Parent of 30 youth (mostly Apache), and parent of four. Local youth workers, counselors, parents and educators may also assist with some activities.

Parents are strongly encouraged to join us for daytime activities at no additional charge.

Overnight stay for parents cost $50 per night per person and includes dinner and breakfast.

Parents are encouraged to participate in all relevant activities.

For more information contact Daniel Escalante at
​720-987-8148 or ifnot@mac.com

---
---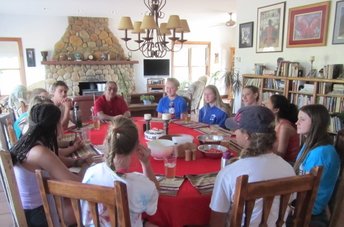 June dates TBD.
Youth Global Leadership Retreat
This retreat is full.
Youth Global Leadership, a program of the
Philanthropiece Foundation
, provides an opportunity for youth in Boulder, Colorado, to become changemakers in their local and global communities. It is a program for youth who wish to explore their passions, are passionate about service-learning, and seek to build community.
The YGL membres will come to Taos, New Mexico as part of their summer trip in the Southwest, where they will learn about human rights, mass incarceration, borderlands, global trade and immigration policy.
While at Casa Taos, YGLers will attend workshops and participate in community service. Casa Taos is happy to welcome them back for the second time.
---
---
---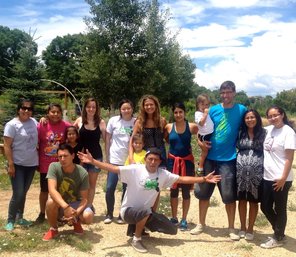 July 13-16th.
Taos Pueblo Pow Wow Retreat.

Volunteer with the Zero Waste Initiative at the Taos Pueblo Pow wow, stay at Casa Taos, and get a 25% discount on lodging and meals rates.

If you'd like to volunteer your help at the Pow wow, you will get a free day-pass! For more information about the 2017 Taos Pueblo Pow wow, visit http://taospueblopowwow.com/

To reserve space, contact Daniel at ifnot@mac.com

---
---
---

July dates TBD
Permaculture Design Certification + Homesteading Skills.

Earn your Permaculture Design Certificate
, get introduced to a variety of
practical homesteading skills
, immerse into daily flow of
land-based lifestyle
, learn about
sustainable living concepts and applications –
in a lovely small-scale homestead & farm setting in Taos, New Mexico.
Stellar teachers, Jason Gerhardt and Kelly Simmons, pictured above on the left, present the permaculture curriculum.
Field trip hostess, permaculture practitioner Brigid Meier, offers delicious opportunities for hands-on learning in the arts of cheese-making, home dairying, working with herbs and keeping bees.
Casa Taos features a series of home-scale organic gardens and herbal beds, a large hoop greenhouse, pollinator gardens, habitat plantings and more.
COST:
$1650 (camping) and $1950 (indoor lodging)

For more information about this course and the Permaculture Institute, click here.
---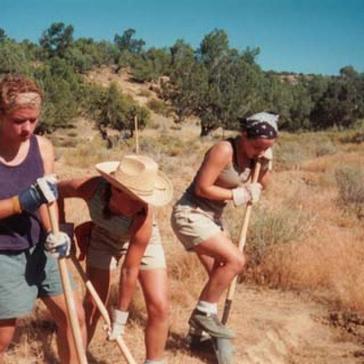 August dates TBD.
INVST Climate Justice Retreat
This retreat is full.

This INVST summer experience offers college students from C.U. Boulder a unique opportunity to travel together for a month and learn first-hand about environmental justice.

The Climate Justice Summer begins with a wilderness adventure in Colorado's Rocky Mountains, where students develop a connection with the natural world. From there, students go to Paonia, Colorado to learn and serve at an organic farm. They also hear the industry perspective on energy production, and hear about the economic benefits of extraction for rural communities.

Exploring energy issues contextualizes their visit to the Diné (or Navajo) Nation in Northeastern Arizona. On the reservation, INVST students learn about the social and environmental impacts of the coal mining industry on indigenous people and places.

In Piñon, AZ, they volunteer with the Black Mesa Water Coalitiion, a youth-led grassroots organization. They also visit a generating station in Page, Arizona where they have the opportunity to see how energy and power are produced from coal.

In Northern New Mexico, students stay at Casa Taos, a retreat center for activists, and they meet INVST co-founder and eco-feminist Gaia Mika, while experiencing first-hand some more sustainable ways of living and working the earth. They also learn about water issues and acequias.

Finally, the month ends in Colorado's capitol city, where INVST students have the opportunity to engage elected political officials. INVST students speak with coal industry lobbyists, as well as Colorado's sustainability leaders.

Throughout the month, the INVST students consider how energy and the US economy interact. Students look for innovative solutions to complex environmental and social problems.

We at Casa Taos are honored to have the INVST Program stay at Casa Taos for the fourth year in a row!
---
---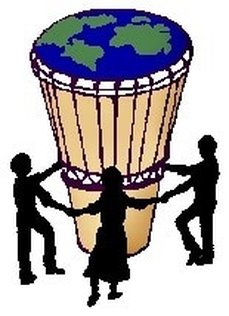 September 28 - August 1st.
Indigenous Peoples Day RetreatIf you'd like to spend this international holiday in Taos, we have an opportunity for you!

Feast on home-cooked Indigenous foods, attend informative workshops and dialogues with local activists and participate in various activities around Taos. Cost: $400 per person includes all of the above.
Register by July 1st for a 25% discount.Bring your friends and family for an additional group discount.50% of the profits will be donated to the
"Missing and Murdered Indigenous Woman
USA."
50% deposit required to reserve your space.
Contact Daniel Escalante at ifnot@mac.com 720-987-8148
---
---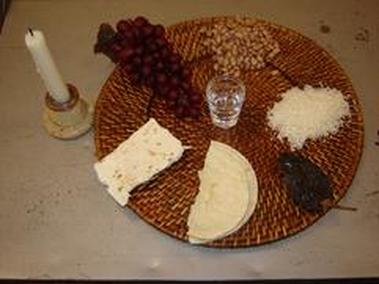 October 26 - 29th
"How To Facilitate Story Circles"

Sharing stories helps us make human connections with each other.
Our stories help us to transform our own situations.
Our stories allow us to connect with our ancestors.
Our stories help us to heal.
Our shared stories build community.

Come to this workshop if you'd like to learn effective strategies for facilitating Story Circles. Learn about and practice activities such as "Storybag", "Talking Stick", "I Am From (writing activity)", "Artifacts", "Culture Plate", "Identity Shield", and more.

Cost: $400 per person.
Includes three nights lodging, eight meals, Story Circle Workshops and supplies, handouts. You will also have time to explore the Taos area. As a bonus, local indigenous storytellers may join us for some of the activities.

50% deposit required to reserve a space.

For more information contact Daniel Escalante 720-987-8148 ifnot@mac.com

---
---
November 23-26
"New Mexican Style Giving Thanks Retreat"
For a memorable start to the holiday season, come to Casa Taos.
You may chose to participate in two days of cooking Northern New Mexican food such as Tamales, Empanadas, Mole, and Carne Asada cooked overnight in the Horno (outdoor adobe oven). Cook together, eat together, Give Thanks together! Local folks may join us for the main meal. You will also have some time to visit other parts of the fascinating Taos area.
​
Cost: $400.00 per person. Includes 3 nights lodging, 8 meals, 2 cooking workshops, storytelling, and time to explore the Taos area.
Reduced rates are available for families with young children who share beds with adults.
A 50% deposit is required to reserve a space.
Note: On this holiday we share our gratitude with family and friends. We are fully aware of the origins of this holiday and do not celebrate that. Thanks for your understanding.

As a reminder, we strive to be a Zero Waste casa. We ask that you join us in this effort to care for the earth, and specifically please do not bring single use plastic items. We have plenty of water bottles and excellent filtered well-water.
For more information contact Daniel Escalante.
ifnot@mac.com
or 720-987-8148.
---
---